Summer Cold Zucchini and Asiago Vecchio Soup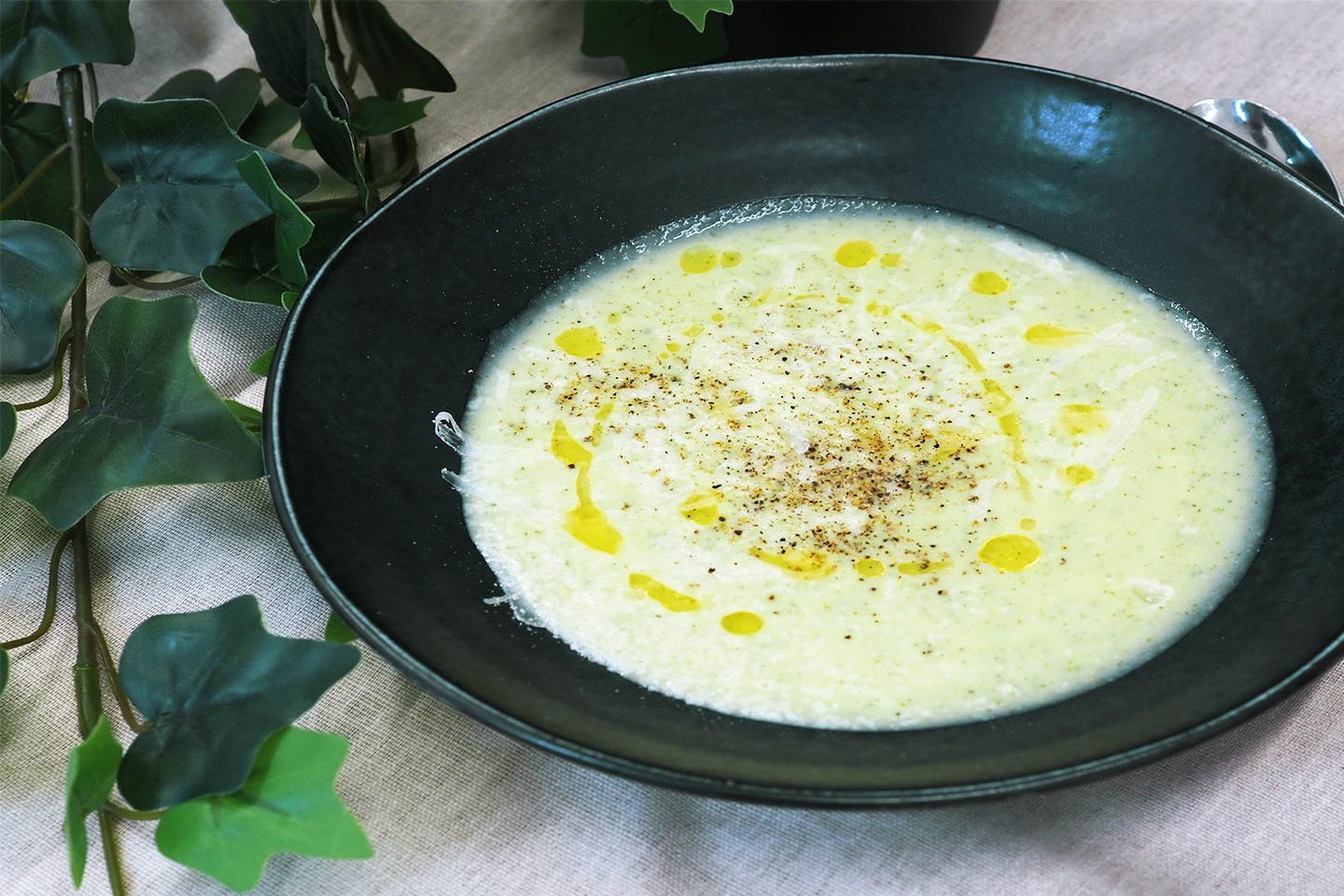 Vegetable Stock
2 teaspoons
Trim and chop the onion, potatoes and zucchini
Heat a medium pot over low heat and add oil and onions. Cook onions, stirring occasionally until translucent and tender.
Add in the potatoes and cook on low heat until they get tender. Put the onions and potatoes in a plate.
Heat the pot with oil and add zucchini. Put a lid and cook on low heat stirring occasionally. Once it's cooked take it out from the pot and put in another plate.
Put onions, potatoes, water, milk and vegetable stock into the pan. Set the heat to high to bring to a boil.
Reduce the heat immediately after boiling and add the zucchini. Maintain a steady simmer until zucchini is very tender, for about 15 minutes.
Once the vegetables are cooked, turn off the heat. Let the soup cool for at least 30 minutes before blending.
Blend soup on high speed until very smooth.Transfer pureed soup to a large bowl or sealable container. Cover and chill until cold, for at least 1 hour.
When ready to serve, decorate with asiago vecchio, black pepper and olive oil.