Cake Salé with Zucchini and Asiago Fresco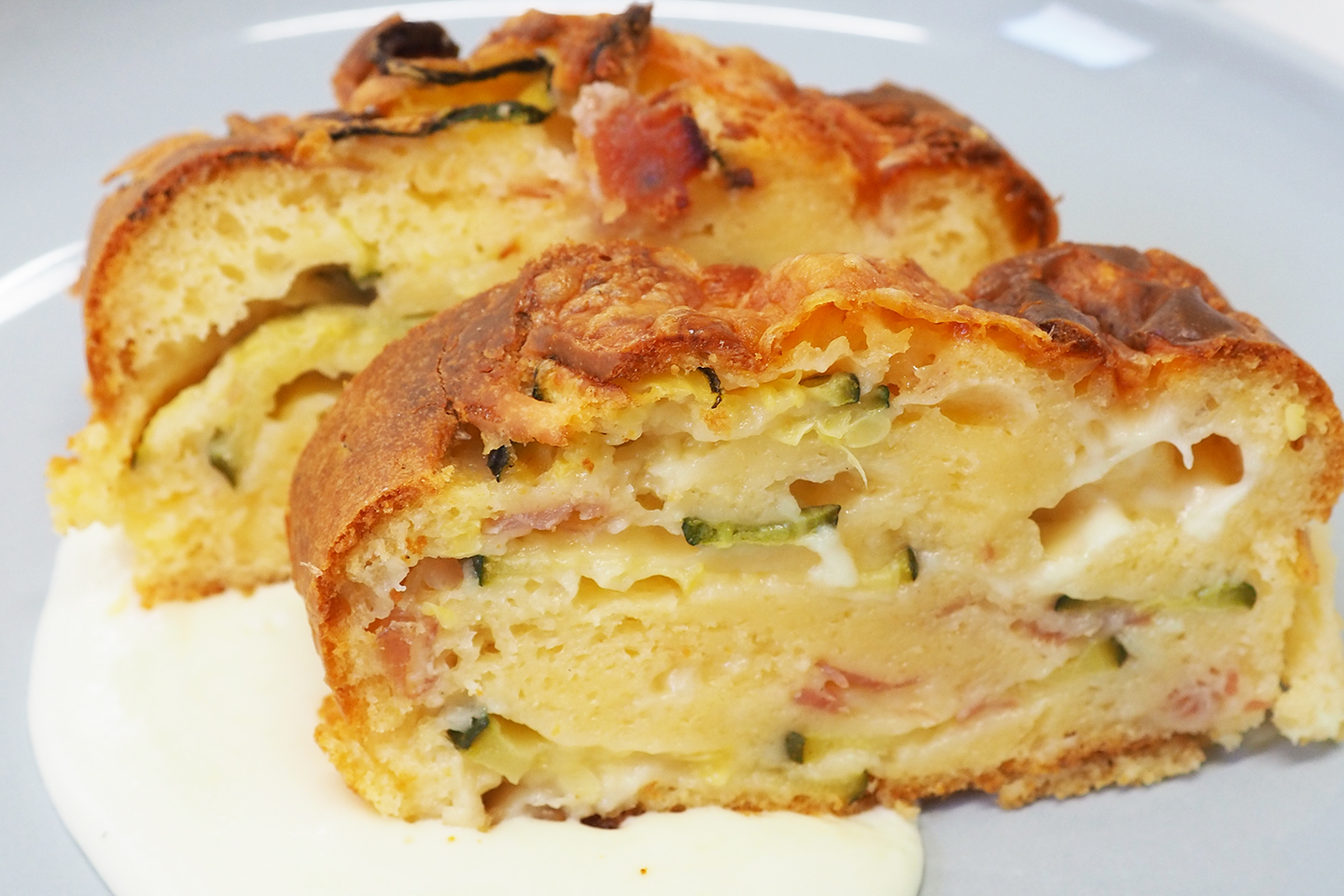 Arrange the recipe changing the vegetables or ham and find your favorite combination!
(for 18cm loaf pan)
Preheat the oven to 180℃, grease loaf pan with butter or place a parchment paper on the bottom.
Cut thinly the zucchini and cut the asiago fresco and ham into bite-sized pieces.
Put the zucchini into a microwave-safe bowl and heat in a microwave oven at 600W for 2 minutes.
In a medium bowl, whisk together the milk, eggs, grated parmigiano reggiano and pancake mix until just combined.
Add zucchini, asiago fresco and slices of ham. Season with salt, pepper and olive oil, then mix well with a rubber spatula.
Fill the pan and smooth the top with the spatula. Bake at 180℃ for 50 minutes.
When a toothpick inserted into the center comes out clean and the cake is just starting to pull away from the sides of the pan, remove from the oven and cool completely before serving.
Tip
If you have some asiago fresco left over, cut it into small pieces, melt it with milk in a pan, and serve it with the cake.