Gnocchi with Speck and Taleggio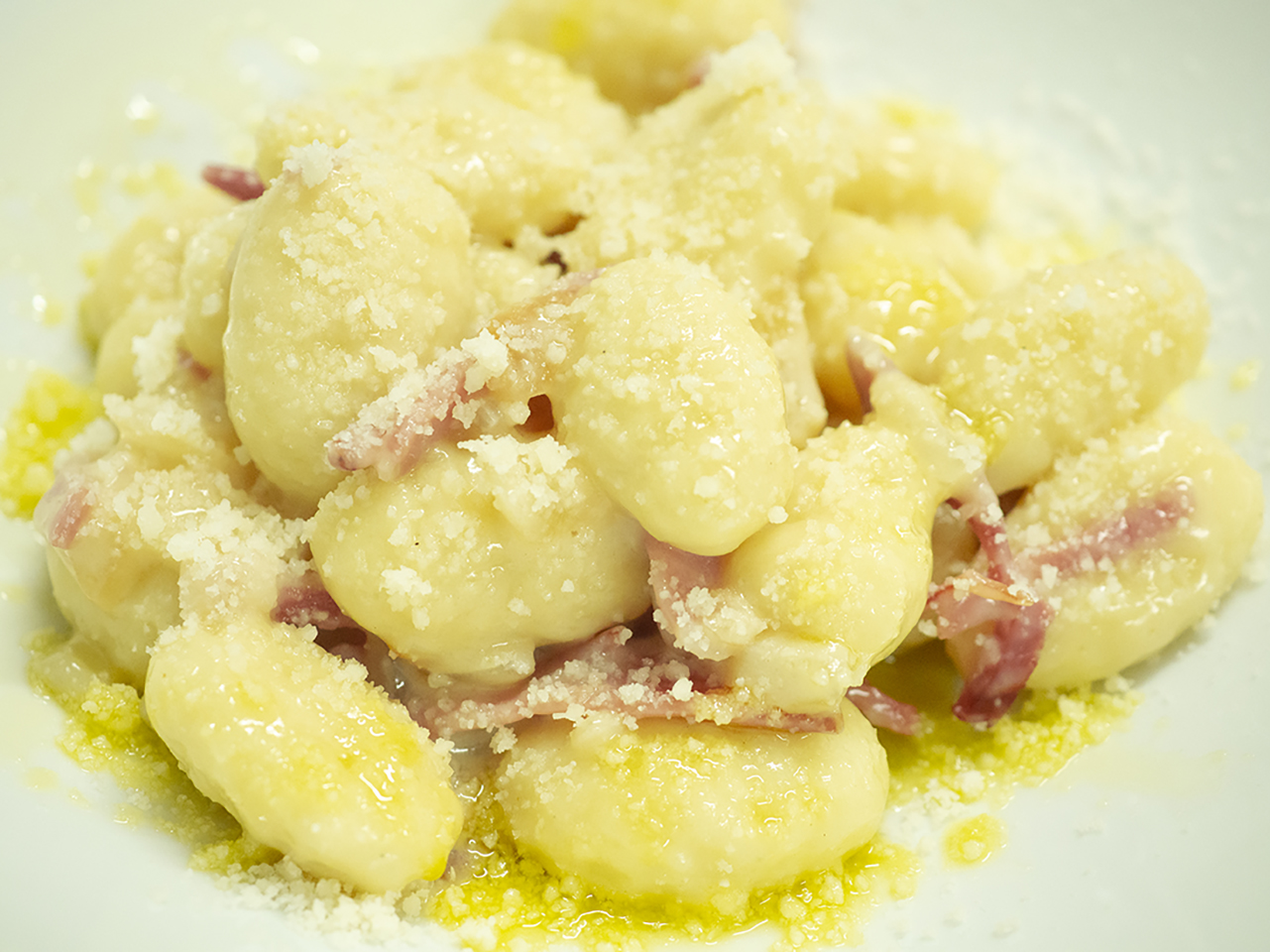 Cut the taleggio and speck into bite-sized pieces.
Chop the onion.
Put the butter oil in a frypan, and heat the onion on low heat.
Once the onion starts showing some color, add in the speck and cook until lightly golden and slightly crispy.
Add the taleggio and cook over low heat until the cheese is melted. Put some pasta cooking liquid in the pan if necessary.
Cook gnocchi in boiling water until they rise to the top. Drain and place them in the pan. Heat over medium, stirring constantly.
Serve with a sprinkling of the grated parmigiano reggiano and a grating of black pepper.
If you do not have the speck, you can use the pancetta as well.