Authentic Italian Carbonara Recipe
You need only four ingredients to make the infallible sauce!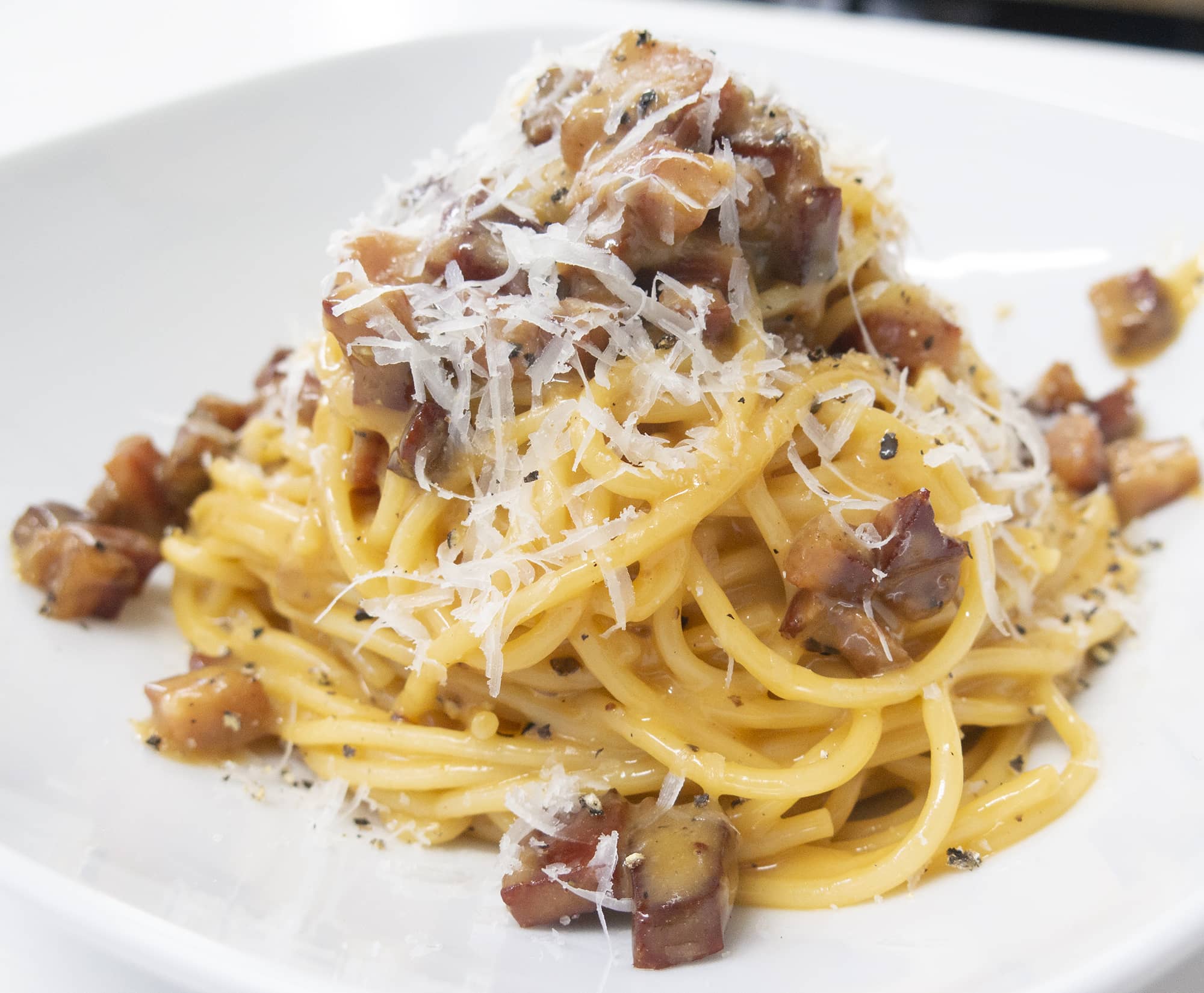 Cut the guanciale into dice, having first removed any rind.
Heat the guanciale in a large frying pan over low heat, without adding oil. Cook, stirring occasionally, until crisp around the edges, for 7–10 minutes.
Finely grate 40g pecorino cheese in a bowl. Add in the yolks and several cranks of black pepper and beat them well.
Take 3~4 tea spoons of guanciale's oil from the frying pan and add into the bowl. Stir well.
Cook pasta in boiling water, 1 minute shy of package instructions. Drain the pasta and transfer to the pan, saving pasta cooking liquid.
Put 1~2 ladle of pasta cooking liquid in the pan, heat over medium, stirring constantly and vigorously.
Remove the heat and keep stirring for 1 minute, then put the sauce into the pan. Stir constantly adding pasta cooking liquid if needed, until the sauce gets the consistency of heavy cream and everything is coated
Serve with a sprinkling of the remaining cheese and a grating of black pepper.
Tricks
・Use the high-quality cheese and meat to make the dish simple yet delicious
・Salt is not necessary as guanciale and pecorino romano are savory
・DO NOT put the sauce into frying pan while it's heated